Coastal Path Progress
Kawaihau Road spur
www.kauaipath.org

2018 update
The connection in Kapaa from Kuhio Highway to the top of Kawaihau Road near Mahelona Hospital has been completed.
The last progress photos were taken back in 2013. I haven't been available since then to add photos of this connection's construction, but below is what the spur looks like now.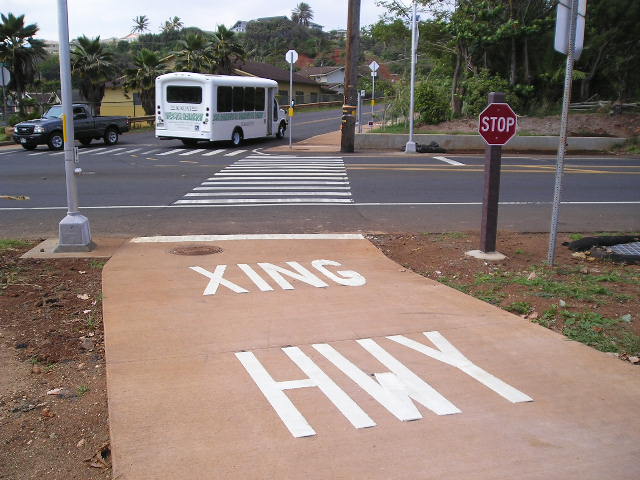 The 2 photos above are the last ones taken in 2013 showing the crossing on Kuhio Highway (left) and the last constructed end of the sidewalk (right) which was only a few hundred feet from the highway.
The path spur is now (2017) complete and fully wheelchair accessible to the top of the hill.

This is what the concrete sidewalk is now continued to. Beyond is the elevated boardwalk portion that does several switchbacks to the hill top. Barely visible to the left is the original asphalt path (trail) used for many decades.

There is an informational history display with an example of a train rail track.

The transition from concrete to elevated boardwalk. Decking is plastic and railing is fiberglass with metal hand grab bars.

After the first switchback you can see more of the boardwalk's upper portion. Vegetation is already healthy throughout.

This is the under-boardwalk structure of metal supports and large concrete footings.

Looking back is the first view of Kapaa Town below.

A tree tunnel on the path. Note that there are level sections every few yards for rest stops.

Just past the tree is a platform. When this photo was taken, there was no clear view due to the overgrowth.

At the next switchback you can see the original asphalt path below.

Looks daunting beyond, but a very easy walk, stroll, ride, jog.

A higher view of more of Kapaa Town.

End of the boardwalk and the concrete walkway to the street.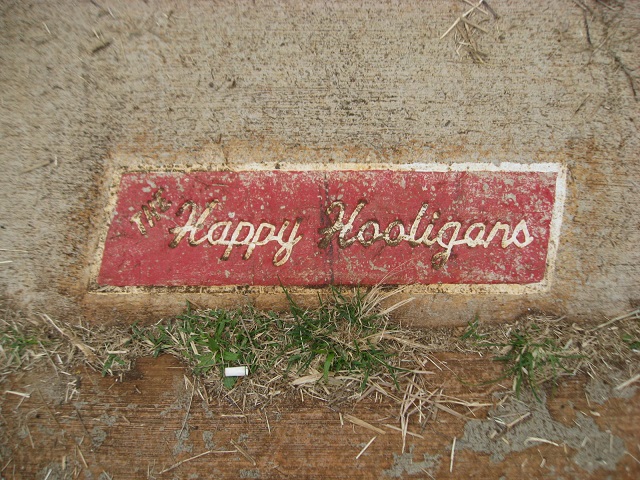 The plaque embedded into the sidewalk by the construction crew.

End of the spur with signage.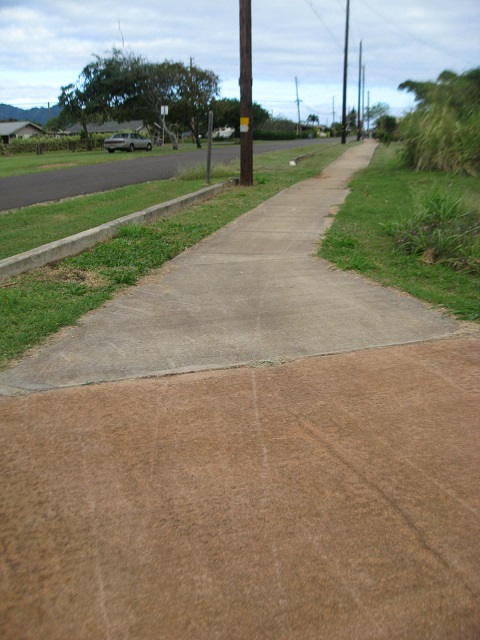 The sidewalk leading to Kawaihau Road and the entrance to Mahelona Hospital.
---